Submittal Requirements:

Plat of Survey indicating where the drain line runs
Contractor proposal
If work is to be subcontracted, contractor must have $10,000 license and permit bond on file.
Permit Fees (Fee is not due until permit is ready):

Construction Requirements & Information:
Drain line is private and owner is responsible for all maintenance and repair to line.
Restoration of the parkway (when applicable) will require using 4" of top soil, sod and watering to ensure growth.
Connection to storm water structure shall be cored, or saw cut. Connection must be inspected prior to being backfilled. Click here to schedule inspections online. Or call us at 847-658-2700, option 3.
Village Storm structure needs to be returned to sealed and strong condition.
"JULIE" locates are required prior to any excavations. Contact JULIE at 811 or illinois1call.com before you dig.
All excavations must be barricaded securely.
Diagram: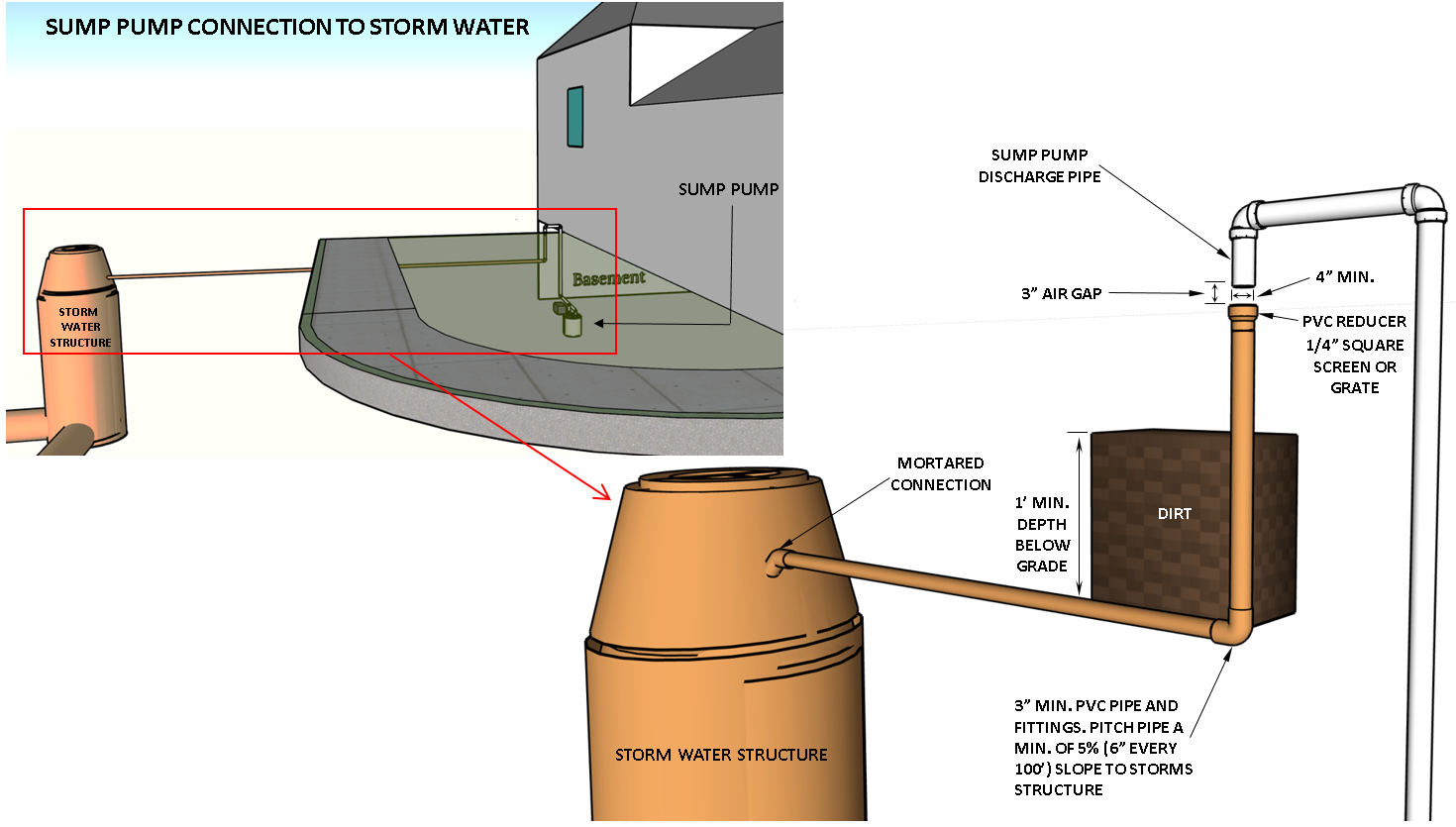 Adopted BUILDING CODES:
International Residential Code 2018 | International Building Code 2018 | International Fire Code 2018 | International Mechanical Code 2018 | International Fuel Gas Code 2018 | National Electrical Code 2017 | Current Illinois State Plumbing Code | International Energy Conservation Code 2018 | International Existing Building Code 2018 | International Property Maintenance Code 2018 | Illinois Accessibility Code 2018
Please note that this checklist is not intended to be all-inclusive. Due to changes in codes, regulations, and ordinances, other requirements may apply.
For further information regarding the Village's regulations for building permits, please contact the Community Development Department at 847-658-2700, press 3 or email at permits@algonquin.org or submit Online form.