Get the service you need,
whenever you need it.
We are proud to offer Algonquin Fix It!, a convenient and efficient way for the public to submit service requests to the Village through the
SeeClickFix
platform. With just a few clicks, you can request maintenance or report a problem to the Village.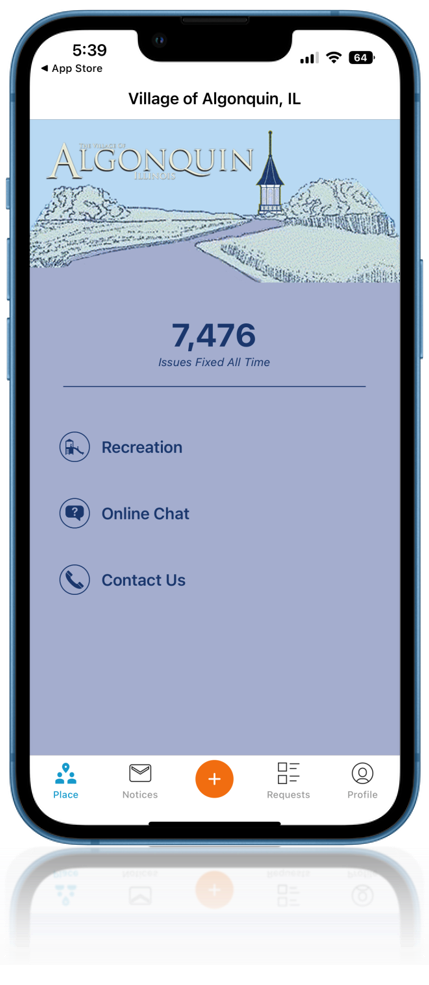 Submit a Service Request
To report an issue, simply use the widget below by:
Typing the address where the issue is occurring in the provided space of the map.
Selecting the "New Request" button.
Confirming the request location location.
Selecting the service category that best matches the issue you are reporting.
Entering a Title (required), brief Description (optional, but helpful), and uploading an Image (optional).
Clicking "Submit."
Village staff will respond to requests during normal business hours. For urgent matters that require emergency services, please call 9-1-1. For non-emergency matters, call 847-658-4531.